J.
NO | Technician Degree in Mechanical Engineering | TTE @ CERN
J. integrated the section through the TTE program at CERN (Technician Training Experience), in 2018.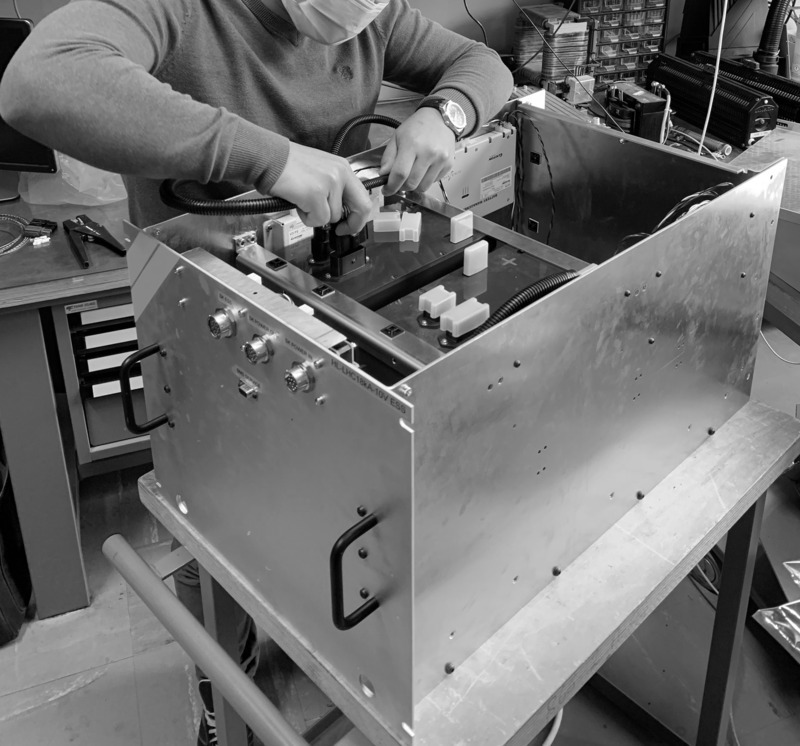 When did you join CERN?
« I took part at CERN in October 2018 after I finished my Technician's Degree specialized in Mechanical Engineering diploma at Fagskolen Rogaland in Stavanger, Norway. At the same time I finished a project at Klepp Mek which was a company who specialized in excavator industry.»

How did you integrate into the section?
« At first, everything was new for me. The culture was very different from Norway, but I really like French culture! With the help of my colleagues, I adapted in work quite well and understood my subjects clearly. I even managed to learn French in a decent way helping with french technicians and in my daily life. »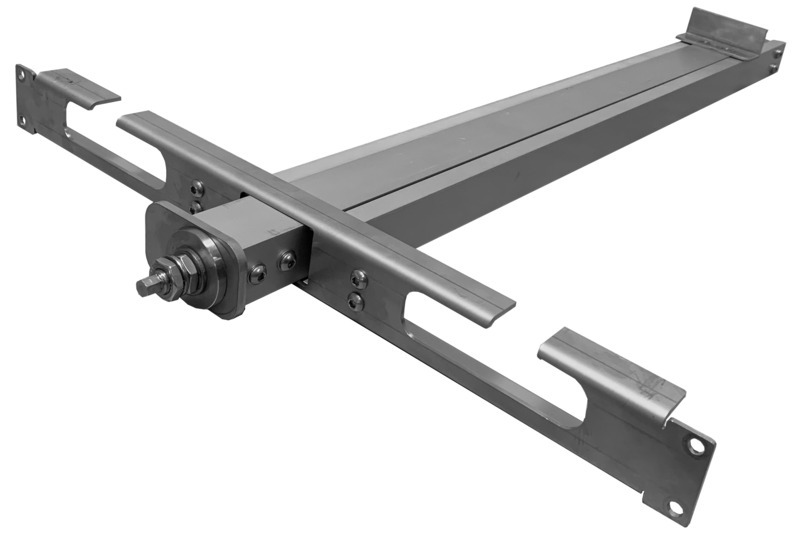 Can you tell us about your daily tasks?
« My daily tasks are 3D integration of mechanical parts with CAD software, covering production, assembly, test. The work is clearly documented through 2D drawings and assembly instructions. One of my mechanical challenges was the slide system which is a system I studied and designed myself, to insert / extract heavy power modules plugged in copper busbars. The tool i designed was tested successfully and is now widely adopted.


Can you give us your main motivation regarding your work?
« What really matters to me is not salary or status, but what I can achieve day-by-day, hour-by hour. Engaging work that can draw me in, hold my attention and give me a sense of achievement, through exciting projects with colleagues. It is also a good opportunity to develop and improve my knowledge and skills in my domain.

Would you recommend this type of contract to any young technician?
« TTE-programme is highly recommended! The title TTE (Technician Training Experience) might sounded like a trainee student programme. But in practise, this position is very close to a real job full of challenges, interesting tasks with real responsibilities. If you are a young new graduated technician and are looking for more experience, CERN is the right place for you!.


F.
SP | High-level Tech. Degree in Mechanical Design | TTE @ CERN
F. integrated the section through the TTE program at CERN (Technician Training Experience), in 2018, after a first trainee period in Germany.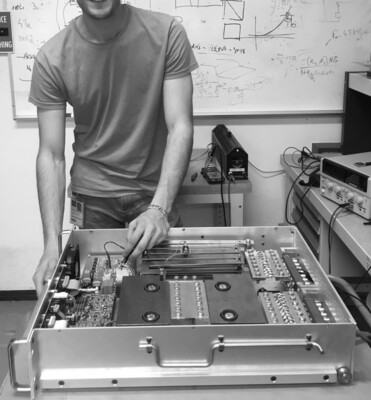 When did you join CERN?
« I joined CERN in April 2018 after finishing my High-level Technical Degree in Design Mechanical Manufacturing in Madrid. Before, I made an internship as mechanical designer of 3D printed pieces in Berlin. What a better place for first real work experience than CERN!»

How did you integrate into the section?
« At first, everything was new for me. With the help of my colleagues, I managed to quickly integrate a real international environment. Working with people from several countries teaches you about things not only related to work but also related to worldwide cultural aspects. »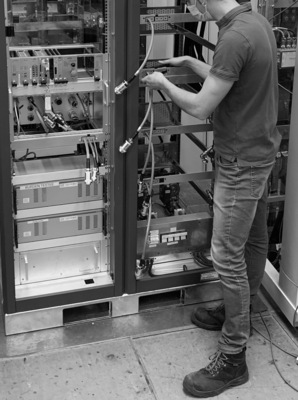 Could you describe your project?
« The main project I am currently working on is the HL-LHC2kA-10V: a new power converter used for the Inner Triplet and the Orbit Corrector magnets of the new HL-LHC particle accelerator. The work here is intense & dynamic, with everybody kindly sharing his knowledge.
As a mechanical designer, I am in charge of the design and integration of all the pieces that composes the power converter. I work on the mechanical design of the Power Rack integrating and designing the power busbars, cooling system as well as others electromechanical elements.

Your activities are separated into several different domains, can you tell more about this?
« Mechanics and power electronics are the two main domains in which I am operating every day. Considering mechanical and electrical aspects, and using 3D mechanical design software, I produce and integrate the mechanical parts of the power converter. But it's not all about mechanics, that's why I am also learning day by day about electronics and its function testing some PCB's as well as different electronics and electric sub-systems.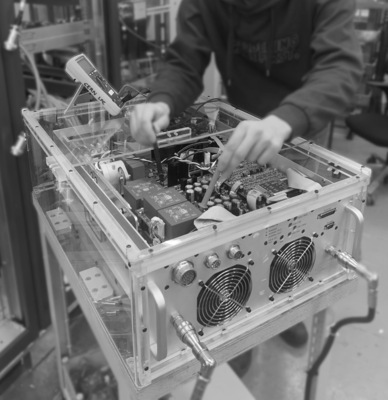 Can you give us your main motivation regarding your work?
« Working at CERN is very grateful and knowing that I am contributing to this huge project is very satisfying, especially when you see that your designs are fitting well you realise that the work that you have been doing since a long time, it's been worth it. However, things are not always working well as planned, so when there is a problem is also motivating trying to fix it and more important to know the reasons that cause it.


Y.
Graduation for engineer Electricity/Electronics, Master ENSEA FR | Trainee @ CERN
Y. integrated the section through a student-working period, in the last year of his engineer school process to validate his diploma and complete the theoretical learning. He integrated the CERN in February 2017 for 6 months (see this flyer).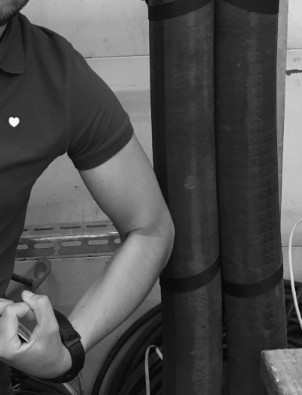 How did you find this opportunity?
« Few months before the internship, two electrical CERN engineers came to my school to present their work and they were offering a position for an internship in the section. I was attracted by this great opportunity due to the CERN reputation around the world and the interesting internship topic. For me, achieving my first professional experience at CERN was an incredible opportunity. I applied for the position and was finally chosen.»

How did you integrate into the section?
« My integration was easy and fast. Indeed, I discovered a young and professional team. At the beginning of my internship, I was a bit impressed by the environment, the size of the laboratory. There were many explanations for CERN's functioning and I visited numerous infrastructures. Finally, I joined an ideal working environment for an internship; people are available to help and to give advices, in an international and professional environment. »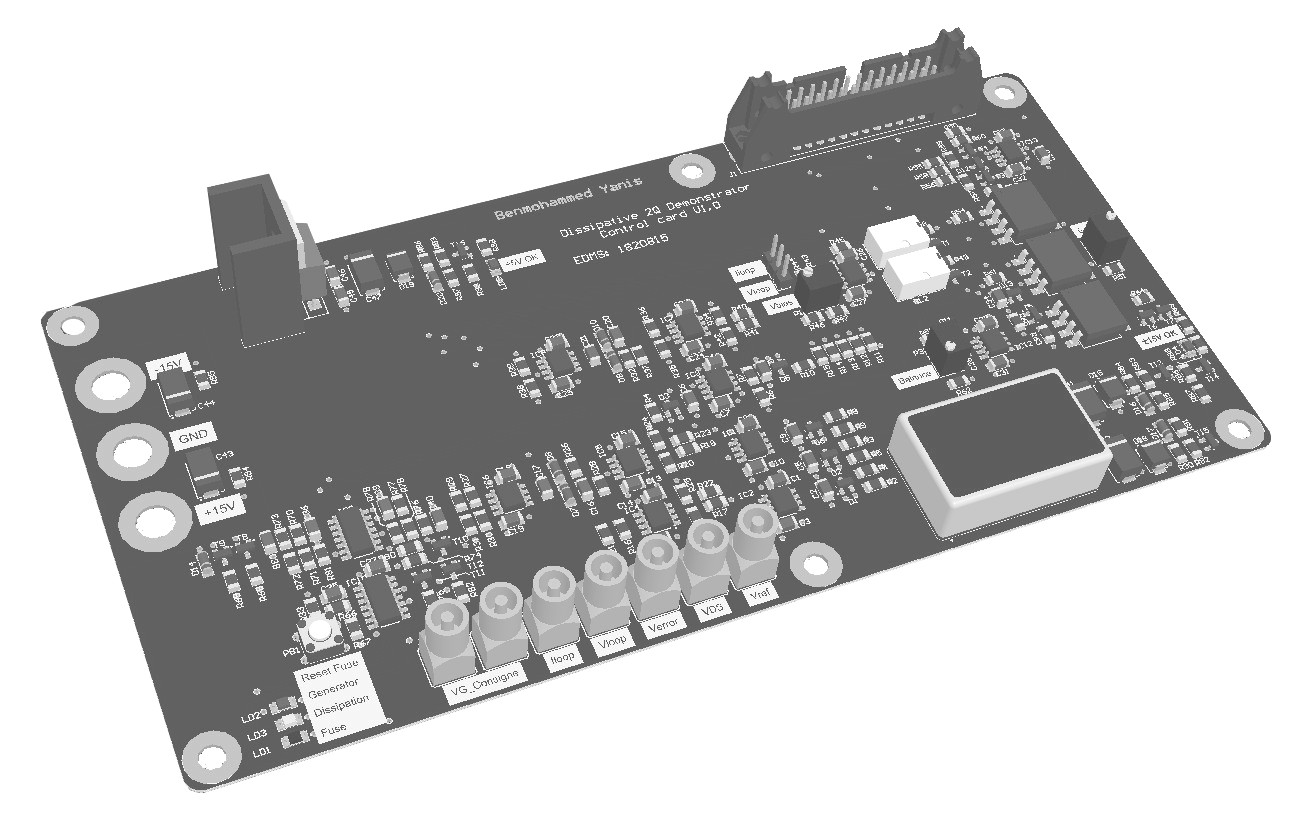 Could you describe your project?
« The project was the study a two-quadrant converter topology to be applied to and based on an existing structure. I worked on the [18 kA; ±10 V] converter to control the magnet discharge by dissipating its energy. Project involved thermal and electronic studies; I studied the possibility to dissipate magnet energy through water-cooled plates, I calculated and measured the junction temperature of a semi-conductor and highlighted the important thermal factors.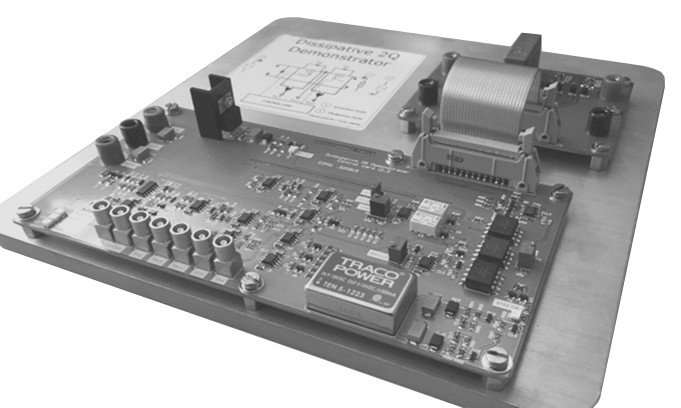 For the electronic study, I developed a demonstrator card to test the dissipative 2-quadrant operation, implementing three operating modes: generator-mode (normal functioning), dissipative (magnet discharge) and fuse (fault overcurrent case).
I designed two electronic cards and was in charge of their procurement, test and debug phases for validating theory.
Regarding project management, I learned a lot about Goal Directed Project Management (GDPM) concept: I wrote my Milestone plan to complete successfully my tasks in time. »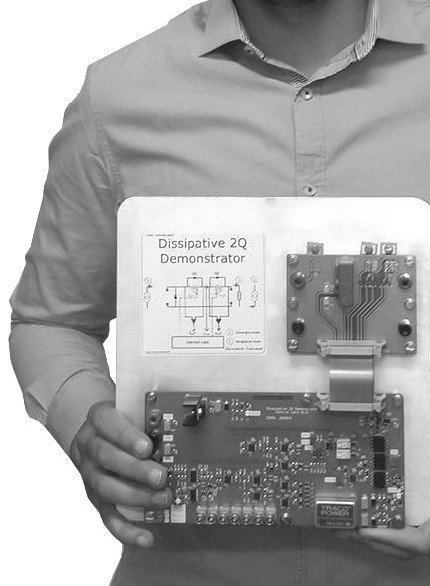 Which lessons did you learn during this experience?
« During my internship, I learned that it is necessary to meet others to learn quickly and efficienty; I think that the integration phase and its result is very important to provide an effective work period, starting immediately to provide valid work.

Moreover, as young engineer you must forge ahead to follow your choices and get started to succeed electronic cards for example. A key aspect of the engineer's work, which cannot be learnt at school, is how to manage the projects.
A good engineer is a person who knows how to manage his time. During my 6 months internship I understood that and I used adapted project management methods and tools. »


M.
Technician (Electro technical BTEC HND, FR) | TTE @ CERN
M. joined the section not long after the end of his studies, in February 2016. He rapidly joined a design team for a radiation tolerant converter for the LHC.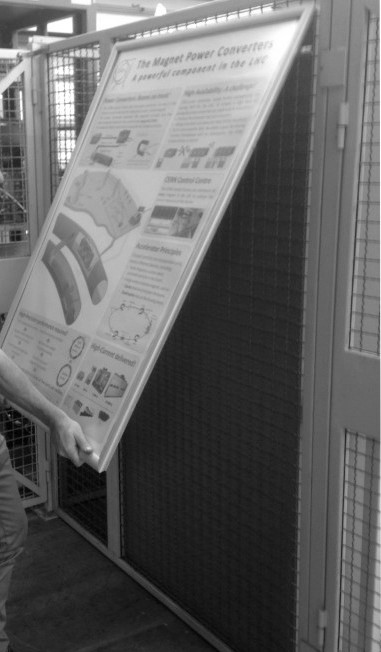 When did you joined CERN?
« I joined CERN a year ago, in February 2016. It was a great opportunity for me to be a part of such an important organisation like CERN. Constantly surrounded by experienced people really helps me to improve in my field and in areas that I had only barely know until then. I had previously completed my BAC internships in a CERN-related company, LAPP, which allowed me to have my first experience in the electro mechanical field.»


How did you integrate into the section?
« My integration in the section was very pleasant. The people working with me were able to put me immediately at ease, which allowed me to quickly settle in and integrate in the section. In this way, I was able quickly to start working on various projects that were expecting me. One of my biggest surprises was to integrate an international environment and research organisation. When you are at CERN, you can find an answer for every question you ask, because the people that surround you every day have a lot of expertise. »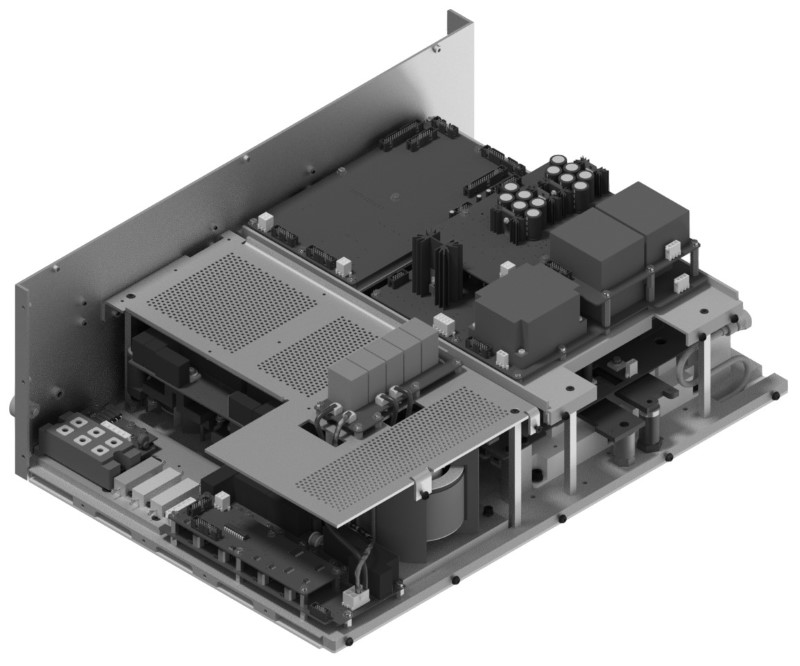 Can you tell us about your daily tasks?
« I mainly deal with different electromechanical projects in parallel. Every day is different and depending on which project I have to work, the tasks are not identical. One day I will have to work on making a mechanical plan for a test rack in order to allow a converter to be tested area under radiation, another day I create some assembly instructions that will be the basis production files of large-scale converters. Despite these differences, everything comes together and you never lose track of what you are doing. »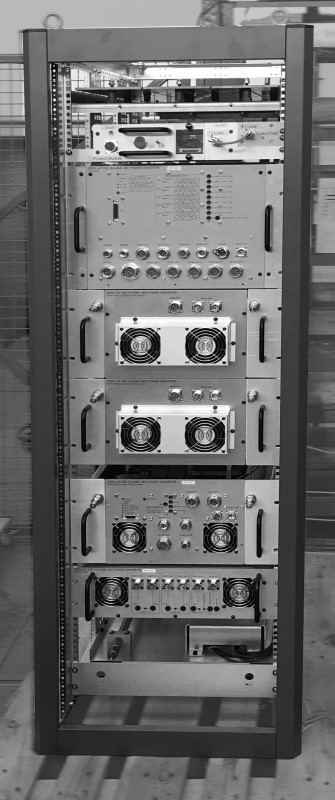 What is your responsibility level on your projects?
«I quickly realized that I was getting plenty of responsibility. Making the assembly instructions for a large-scale production is not given to everyone. I know what people expect from me. This allows me every day to do my best and to improve myself in order to provide a professional work.
Time management is a great challenge. When working on two parallel projects with a similar production schedule, you have to manage your time and clearly define your priorities. Finding informations and acquiring new skills every day is also a challenge. »

You just dig in! What about the different domains in your daily work?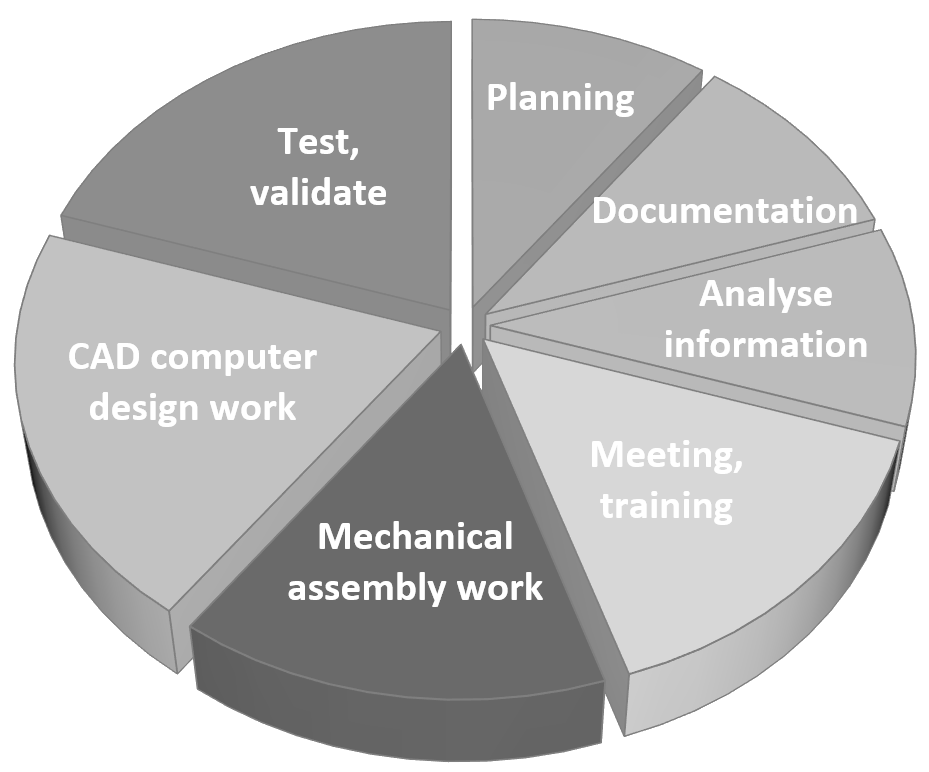 « The activities you received are very often from the clarification of the need, up to the final delivery of a designed + manufactured + tested unit or system.
I can take two or three days working on my computer, designing a complex system during a week, and being, some weeks later assembling it, once pieces are received from manufacturer.
We are then working on several different domains, still around our core business, with a strong technical part, but also developing some soft skills, through dedicated courses, meeting, or simply when trying to understand the final system we have to integrate. »


J.
Technical Engineer (HES CH) | Fellow @ CERN
J. joined the section not long after the end of his studies, in february 2016. He rapidly joined a design team for a radiation tolerant converter, capable of delivering 8 000 A in the LHC magnets.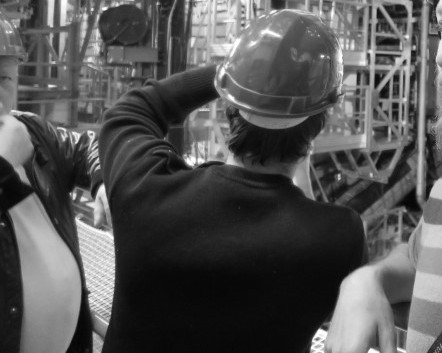 When did you joined CERN?
« I Joined CERN a year ago, in February 2016. Before that, I worked in the Institute for Energy and Energetic Systems (IESE), in which I was mostly working on the design of a small scale Multilevel Modular Converter as well on a dual stage magnetron power supply. »

Do you remember your integration in the section?
« When arriving, I had no clue how CERN internal organisation worked so I was a bit lost. Time passing by, I met people, discussed with them, visited several installation with colleagues and in the end, everything went fine. I also work daily with several people from other sections, which helps to make integration easier. Until arriving to CERN, I was almost only working with digital electronics. The transition to full analog circuits has been a bit harsh but also a good reminder of the basics of electronics. On a different note, working in a big organization like CERN with so many people to work with was completely new to me. Thankfully, CERN and EPC communication tools are very effective and help a lot in the search for information and to share the data with colleagues. »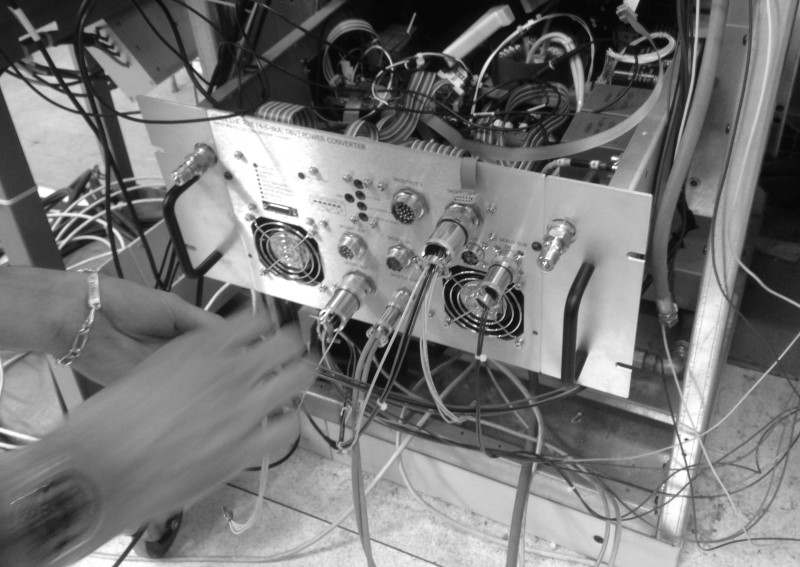 Can you tell us more about you daily work?
« I am a fellow engineer, a kind of junior engineer. I have a two years contract. My daily work consists in designing electronic circuits and test them as well as entire converters modules. I'm also working on the communication between the analog control part of the converter and its digital interface in conjunction with the software section. When working in the lab, I use classic electronic tools: multimeters, oscilloscopes, soldering stations, etc...As power electronic is a very wide field, I also use some more mechanical tools such as wrenches, cordless drills, thermal cameras, various analysers and even plumbing tools for water cooling! »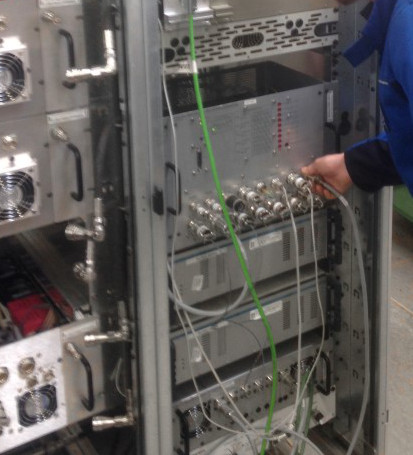 Could you describe your projects?
« My main projects are the design and production of the auxiliary modules of the R2E-4-6-8kA converter. It includes the auxiliary power supply, the earth leakage current detection module as well as the detection of a failure in the freewheeling diodes. I designed most of the electronic cards and worked with a technician to integrate them in mechanical enclosures that fit in standard 19'' racks. I am currently following the series production of those modules. On top of that, I also work on the control module of the converter, which is allowing all sub converters to work together. I also take part to the power tests of the sub converters. During 2017, I will take the responsibility to test our converters under radiation at the CHARM facility to validate its behaviour when exposed to a radioactive environment. »

What is your responsibility level on your projects?
« I am responsible for several sub projects: The design and production of the auxiliary modules, the radiation validation campaign for the converter, the common control unit, etc... One of the biggest challenge for me is to communicate and share the knowledge between the different teams involved in the projects. »


D.
Engineer (Master University Joseph Fourrier de Grenoble FR) | Fellow @ CERN
D. joined the section in Mars 2016, after a first esperience in a electronics company. He took in responsibility the design of testers for new power converters.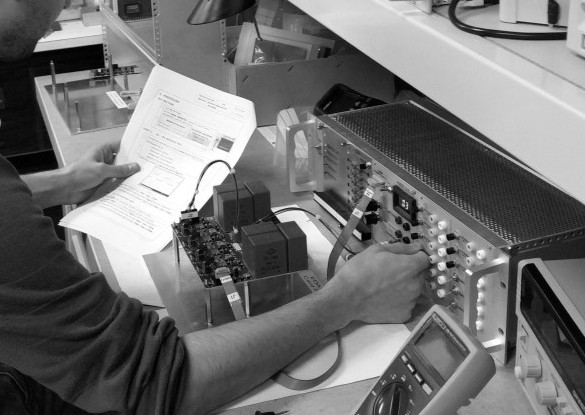 I understood you worked in a company before joining CERN?
« Yes, I started to work at CERN in March of 2016, and before, I was working for two years in a power electronics company located in the Jura (FR - 39) which produces small power supplies of some watts like phone chargers, but applied to industrials applications. »

Do you remember your integration in the section?
« My integration in the group went pretty well; we are a team composed of a young people, very efficient and dynamic, with more or less the same interests in and outside work. »

And what about you daily tasks? Which tools are you using the most?
« If possible, I try to divide my working day in two main parts; the morning is used for the design and management tacks in my office, While the afternoon is based on the laboratory tests on the converters.So, my tacks are very wide and diverse, they start from the electronic card design, and goes to the realization of the test procedure of the card, but also to the validation test of the full converters in the laboratory (Temperature, EMC, harmonics,…). »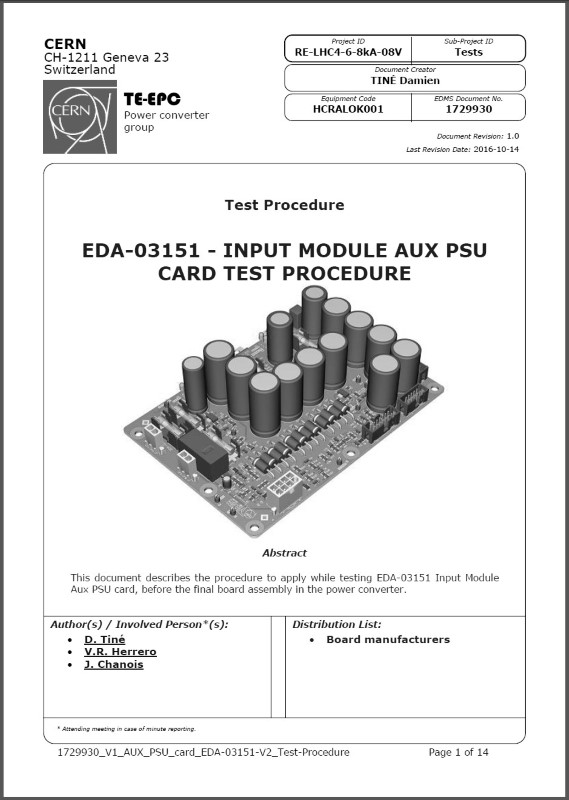 Could you describe your main projects?
« My first function at CERN was to develop an electronics cards tester to verify that they have no defect at the end of the production line. This was my main project during the first year. Then, I brought also my support for the electronics cards design, the tests and also for the procurement of the components for the manufacturing of hundreds of power converters. My next function was as design engineer, to modify one four quadrant radiant tolerant (R2E) power converter in order to make it operate with a very high output common mode voltage (R2E-HL-LHC600A-±10V). Along this third year at CERN, I participate also to to the development and the validation of the R2E-LHC[4-6-8kA ;+08V] converter, especially on the control module. »


How do you manage your project, what about your environment?
« I'm under de responsibility of the two projects leaders in charge of two power converters, but with a great independence on the project of the card tester and on the project of the R2E-HL-LHC600A;±10V converter. During the laboratory test, the responsible let me take initiatives which is very important to trust in each of us. »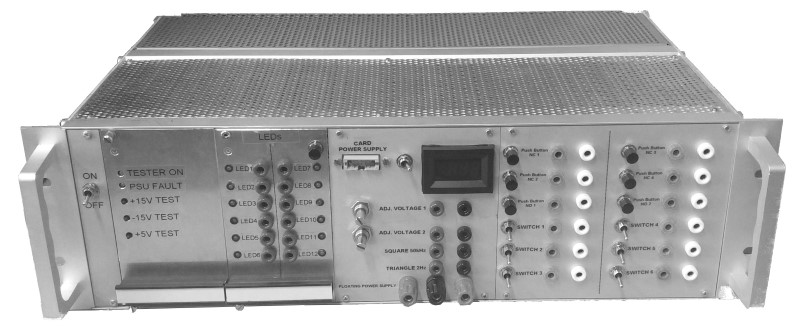 What is your main motivation during the days?
« I like the electronics design domain generally. See a converter operating exactly as we want is exciting, especially when taking part in its design. In addition, when nothing works as planned, I think that solving challenging problems which will always happen is also very interesting. »
E.
Technician Electronics (BTS FR) | TTE @ CERN
E. joined the team right after the end of his studies in September 2015. He is now involved in a team responsible for the design and installation of a new type of Power Converters.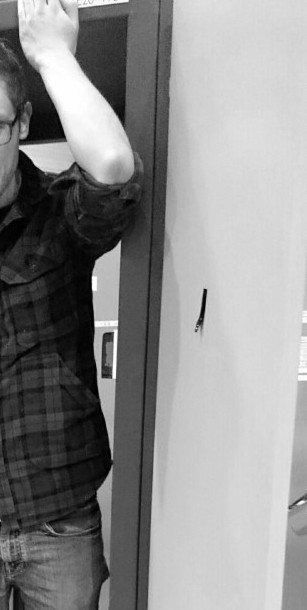 So young and already working at CERN?
« I joined CERN in September 2015, under the TTE program (a training program indeed). It's a unique opportunity for young technicians to begin their career, and i was happy to grab it! »

I understood that already at school, you had strong connection with CERN labo?
« Yes, it's correct. During my last year of technical diploma (BTS), I worked at CERN as an intern for 10 weeks. There, I discovered a completely different work environment, compared to what I could have experienced in industry. Joining this prestigious research institute has been a real chance; it allowed me to work in a highly technological environment with experienced people who shared their knowledge in several domains. »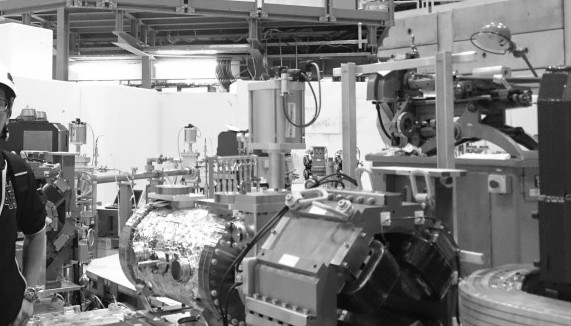 Could you describe your projects?
« Since the beginning of my contract, I have worked on four different projects. The first one consisted in designing a mechanical system, which allows the quick and safe connection of four 600 A converters to three magnets with a live spare converter. I also led the mechanical design of a new family of power supplies for CERN physics experiments: ELENA, MEDICIS and superconductive magnet test facilities.
I am also working on a new low power converter with a high-density integration, called CUTE, in charge of its mechanical design.
My work on power racks includes specific electrical and mechanical assembly design, in order to ensure a high precision current measurement using DCCTs, cooling and integration of electromechanical elements. Working on CUTE allowed me to dig both on the mechanical and electrical domain, since I am designing a PCB for it. »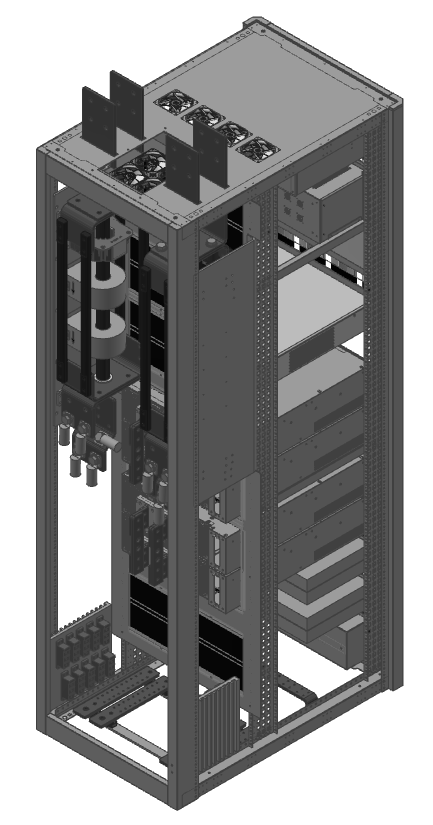 Working already on so many projects open new areas, isn't it?
« I am indeed working on very various tasks. From CAD design of electromechanical parts, to planning, purchasing, following the production and installation, testing and writing documentation. I have also been in charge of the creation of two laboratory areas dedicated to the assembly of electronics, electrical and mechanicals elements. Through those various tasks, I consolidated my knowledge in mechanical conception, and I started learning power electronics. »

What is your responsibility level on your projects?
« I think I can say I have a high level of responsibility. I am committed to deliver a high quality work, respect the deadlines and the allocated budgets. Each project is a challenge; if I cannot reach my objectives, I could penalize the whole team and the entire project. The stakes and the pressure are high, but that makes my everyday job even more motivating, and colleagues are available for guiding me when needed. »



B.
Technician Electronics (BTS FR) | CERN Staff @ CERN
B. joined the section in 2001. He is involved in design projects, but has also the responsibility of hundreds of equipements, mainly power converters being in operation 24/24 7/7.
Can you give us your main motivation regarding your work?
« I wanted to work in technical environment and being able to acquire knowledge in different domains (electronics, electromechanics, mechanics, hydraulic, informatic…). CERN is an ideal place for this program. »

When did you join CERN?
« I joined CERN in 2001, almost 13 years, quite a long time ! It has been my first job. »


Can you tell us about your daily job/tasks?
« I am responsible of several types of power converters (power supplies). My mandate is to design, manage the fabrication, test, install, operate, and finally, it happens, to repair these converters. »

Can you describe your last projects?
« I recently designed a whole family of polarity inverters, relatively high current (<700 A.dc). I work also on the design of new 4-quadrant power converters +/-600 A +/-10 V., very typical from our CERN needs, while operating on superconductive loads. »

What is your level of responsibility on these projects?
« Each project in the section is managed by two people, with always new challenge. For example, challenge for the 4-quadrant converter project is to deliver a radiation tolerant converter. »

Your activities are now split into several different domains, can you tell more about this?
« Indeed, my work can sometimes be very close to the one of an engineer, especially when I am given the responsibility to design a complete power system in the framework of a given project.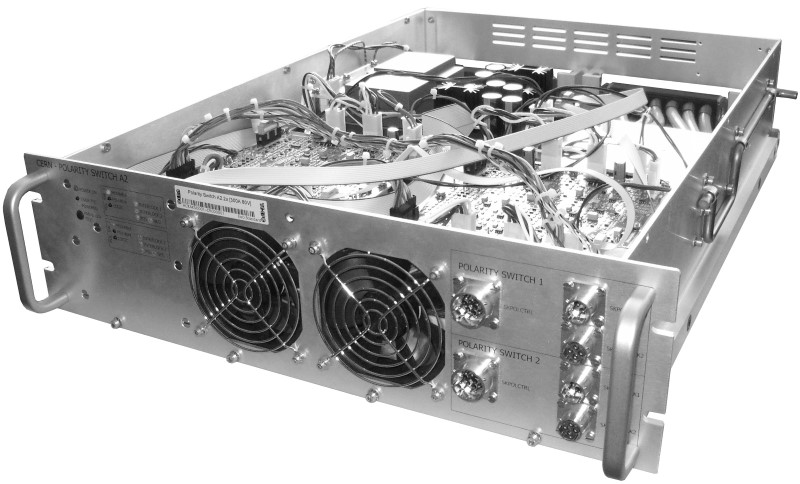 It was exactly the case, when designing the polarity switch family, since I managed the whole project in an autonomous way, from design up to production, with the documentation management, as well as the project follow-up. If I discussed my choices with my engineer colleagues, it is a project I managed myself.

This kind of projects allows me to cover several different domains of activities, with, on top of them the day-to-day management of the operation (accelerators being producing physics), requiring maintenance action, solving issues on the field, and even repairing converters when operating in the standby service crew. »


B. is a high skilled technician, with very wide competencies on transversal technical subjects, linked to power electronic conversion. He works on electronic and mechanical softwares for design phases. He knows very well now CERN, and a large part of the equipments being used and maintained in the group. He is in charge, when in standby service duty, to repair it and to return them to operational state as soon as possible.
A.
Technician Electronics (ES) | TTE @ CERN
A. joined the section in 2013-06, as TTE (Technician Training Experience) for an initial duration of 1 + 1 year. He later join another section in the same group on a staff position in 2015-02.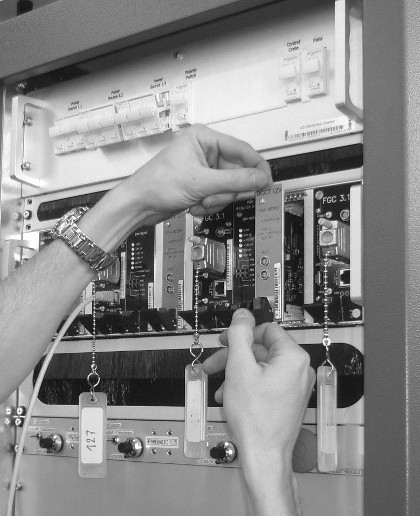 Can you give us your main motivation regarding your work?
« I have always liked to work on electronic or/and mechanical systems. Power electronics field is a domain which perfectly suits my preferences. »

When did you join CERN?
« I joined CERN in June 2013, in the context of a TTE program. »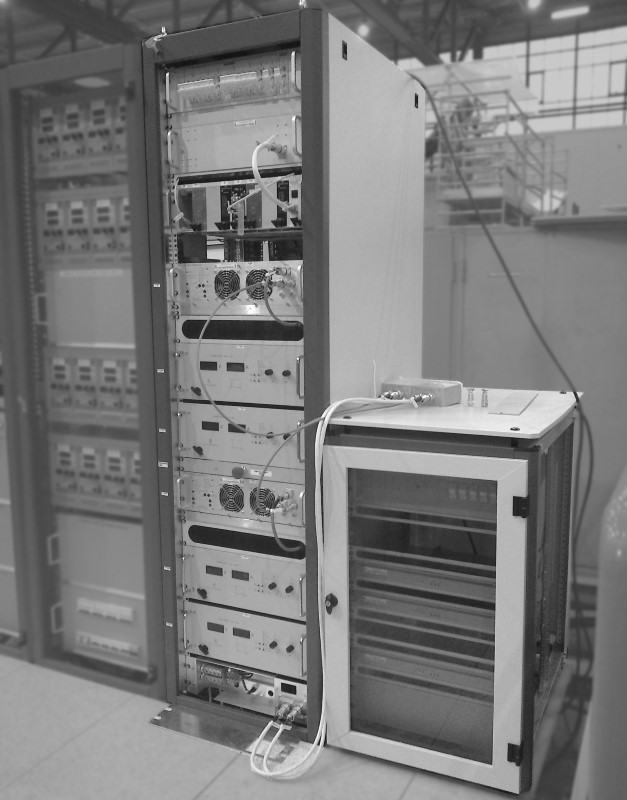 Can you describe your last projects?
« I worked mainly on 3 different projects, simultaneously and during several months. From pure design, up to commissioning of converter: working on screen (computer) when looking for a suitable rack design to evacuate several kWatts of air losses (Cobalt project), but also putting a converter in operation, connecting all services to a rack I designed and built with a colleague, then proceeding to system or electrical tests, for a physics experience at CERN: Compass. »

Can you tell us about your daily job/tasks?
« They strongly depend on the projects I was involved: for example, I was asked to manage a team of 2 peoples in charge of cabling works on rack manufacturing for Cobalt. I also design electro-mechanical systems (mainly racks) using CAD software like Inventor. I was even involved in the high voltage qualification of transformers, to level up to 170 kV!! Very wide range of activities, involving very different competencies. »



What is your level of responsibility on these projects?
« It is a point which initially surprised me a lot. Indeed, I was very quickly given the total responsibility of relatively heavy tasks. It was and stays a day-2-day challenge, but also a strong motivation: if I have to manage cost and schedule requirements, to ensure work and delivery quality, I have complete freedom to organize my tasks. Also, I like the idea that some systems being used in some physics experience will work for many decades, relying on some parts I personally followed and realized. »

A. immediately showed a real and demonstrated ability for self-management. He was given relatively heavy responsibilities like electrical designs, or mechanical complex racks for power systems. He also supervised a power converter installation for a CERN physics experience.
L.
Engineer Electricity / Electronics (Master EPFL) | CERN Staff @ CERN
L. integrated the section through a student working period, in the last year of his engineer school process. He finally integrated CERN as staff member for 5 years.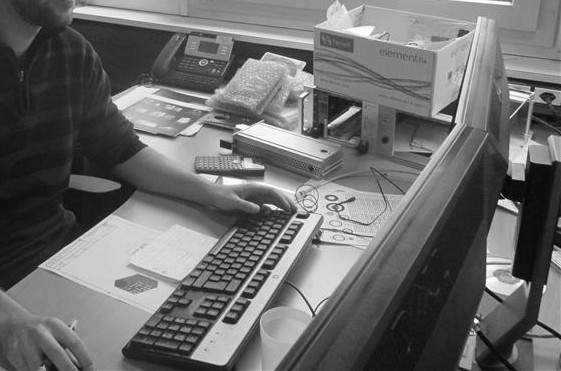 What is your main motivation to work in power electronics?
« I always liked electronics domain, and it is during my studies that I discovered power electronics; I like very much the different domains covered in this branch of electronics: electronics, of course but also, mechanics, thermal design, control. »

When did you join CERN?
« I first joined CERN in 2012, being a student; I later obtained a fellow job and i finally integrated CERN as staff member in june 2014. »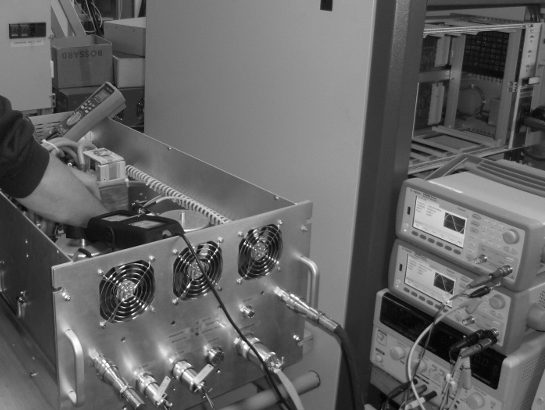 Do you remember your first feeling when arriving at CERN?
« I was surprised by the importance of technical domains in general, the need of very high precision for example, and, for all equipments, the required high availability. »

What is your level of responsibility on your projects?
« I am in charge of the design and the delivering of 25 kV.dc power converters. I am responsible of the design phase, prototype development, and finally the production and installation of the final versions. The most challenging part is certainly to deliver the high level of performances required in time. »

L. evolved in the section through different job coming from opportunities he caught. He was then involved on very different projects in short time: designing testers for evaluating the sensitivity of power components under radiations. He finally ends up following an initial design of a high power converter (hundreds of kW), delivering up to 25 kV.dc for Radio Frequency Group at CERN!